Cloud Computing
Most people are already using this in a small way…
If you use Hotmail or Googlemail you are already using 'cloud computing'. Software as a service/data stored on the internet. You don't worry about backing up Hotmail, messing with the program updates and security. You don't run email servers, you can access it anywhere you want to. We call this Cloud 1. Basic Experience of remote internet based services. There are varying levels of cloud computing.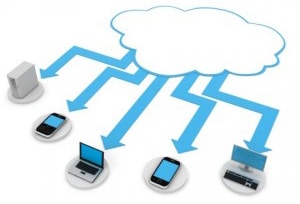 The same 365/24/7 available anywhere structure can be applied to all your computing. It's that easy. In the long run its almost always cheaper than maintaining on site systems.
Comprendo have moved hundreds of users from traditional 'network' based computing to computing as a service. We have exchange and terminal services running as well as most other programs.
If you'd like to spend more time on your business – and less time on your computers – call us for an informal chat, we'll quickly tell you if we can make your computer systems better for less overall costs.
Call Comprendo on 0345 5274394 for more information.
Simply explained – Cloud computing can be compared to the supply of electricity and gas, or the provision of telephone, television and postal services. All of these services are presented to the users in a simple way that is easy to understand without the users needing to know how the services are provided.
Cloud computing offers computer application developers and users an abstract view of services that simplifies and ignores much of the details and inner workings.
A provider's offering of abstracted Internet services is often called "The Cloud".