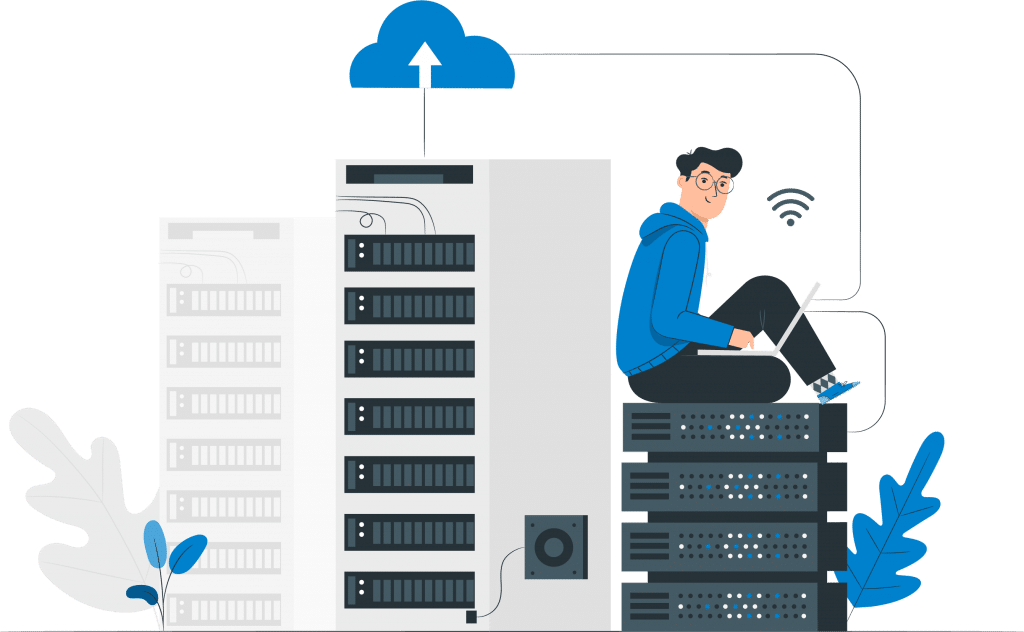 Connect your business to the cloud
What is a hosted desktop solution?
A hosted desktop solution is a way of remotely accessing a dedicated machine/computer that houses your necessary applications and files. It is custom setup to suit the needs of your business by having access to everything programme you need. This is a fully equipped computer where you can easily check your emails, work on your office applications, collaborate files with your team, browse the internet and this is all done virtually with a secure connection to a cloud hosted desktop. This solution is managed daily with our proactive support. 
Any business who wants to seamlessly migrate from working in the office to working remotely from any location can benefit from a hosted desktop solution. In this way, regardless of the machine yourself or employees might be using – you can pick up where you left off and access everything you need via the cloud. It stores all your business information in a secure environment. This reduces overall business costs where you would otherwise have to get everything individually setup per user. This is fast solution that is completely scalable to meet the demands of the ever changing world we live in. 
It's easy to get started with a desktop solution. See the steps below then fill in a the form to begin your journey to a remote working office!
Ready to take your business to the clouds?